Breastmilk Storage Guidelines Magnet
Sale price
$4.00
Regular price
Don't try to remember how long milk is good for, stick it on your freezer so you'll never forget.
When in doubt, remember that...
Fresh = hours
Chilled = days
Frozen = months

Dimensions:
Size = 2" vertical x 5" horizontal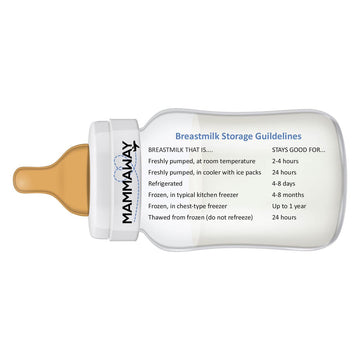 Breastmilk Storage Guidelines Magnet
Sale price
$4.00
Regular price
PRODUCT DETAILS
Breastmilk Storage Guidelines Magnet
As a pumping mom who's been there, I know that every drop counts. Our handy breast milk Storage Magnet lets pumping moms know how long freshly-pumped breast milk can be stored safely. Includes guidelines for storing fresh breast milk and thawed breast milk at room temperature, in a cooler with ice packs, in a refrigerator, in a freezer, or deep freezer.